By the family
Jul. 8, 2020: Caroline Lindsey Harris, a daughter of Frances and David Harris of Bronxville, NY, was married on Jun. 20, 2020 to Michael Brayton Bond, a son of Michele Epley and Douglas Bond of Bronxville, NY. The Rev. Dr. Matthew Waterstone performed the ceremony in Bronxville, New York.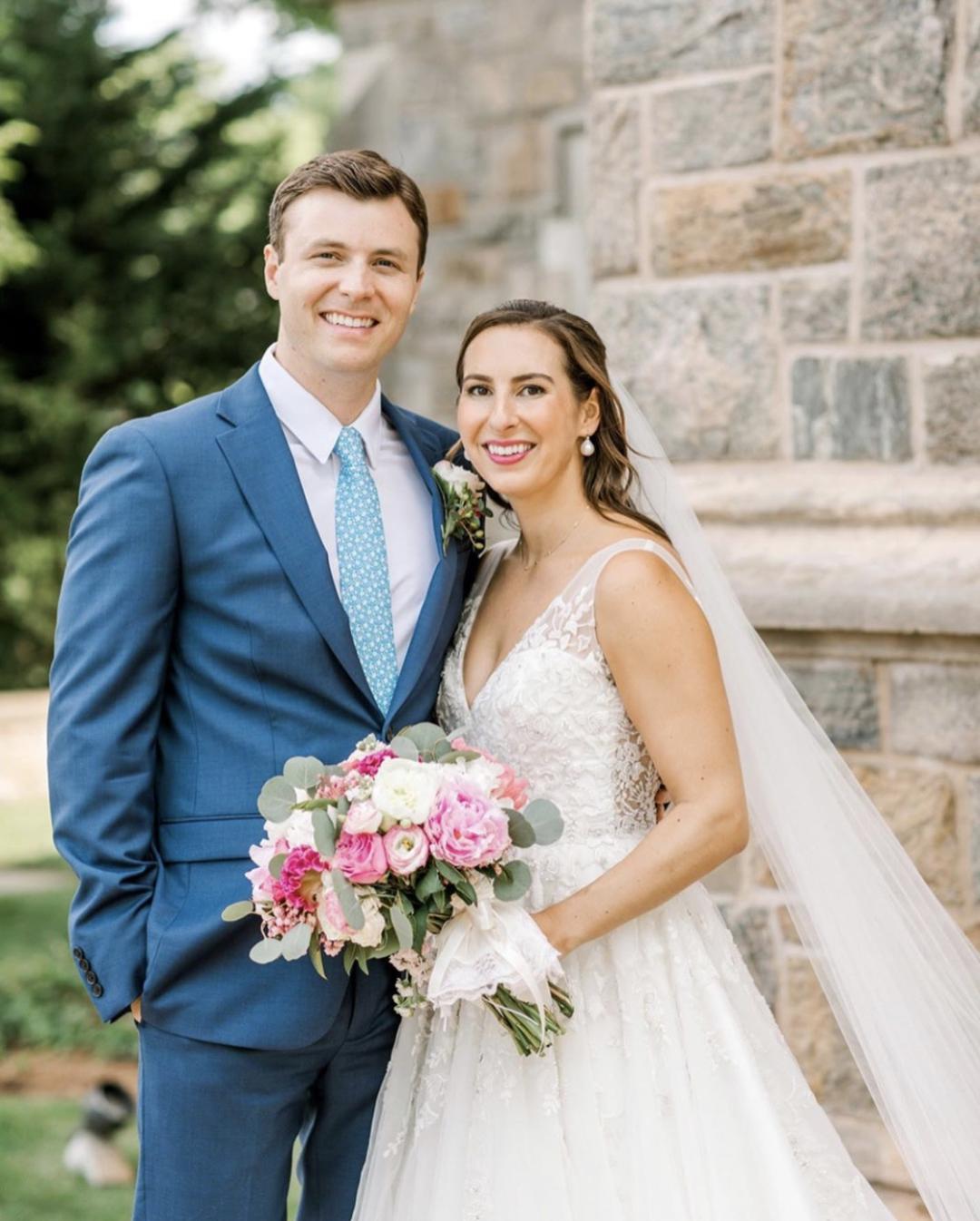 Caroline, 29, is an elementary and special education teacher in Lower Manhattan. She graduated from Trinity College in Hartford, CT, in 2013 and received her Master's degree in Childhood Education and Special Education from New York University in 2017.
Michael, 28, is a Business Manager at Liquidnet, Inc., an institutional equity and fixed income brokerage firm headquartered in New York. He graduated from the University of Richmond in Richmond, VA in 2013. Michael earned his Chartered Financial Analyst designation in 2017.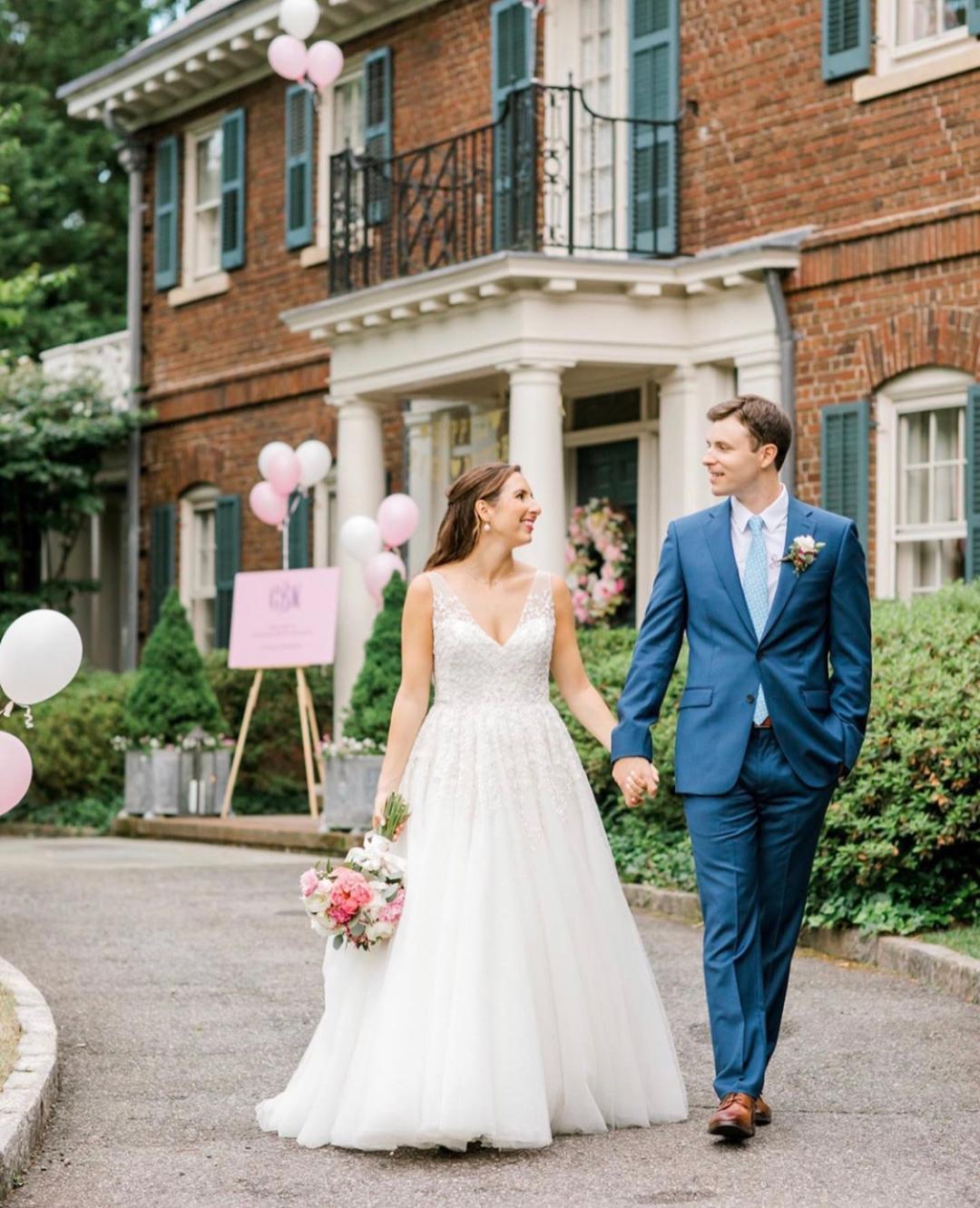 Caroline and Michael were engaged in Jupiter, Florida, on the beach in February of 2019. They planned to be married in Quogue, NY on June 20, but due to the pandemic, they had to change their plans. After many date and venue changes, Michael and Caroline decided that it was most important to them to get married on their original date (which also happened to be their graduation date from Bronxville High School in 2009!). They decided to get married in Bronxville so that their friends and family could celebrate with them from a distance.

On June 20 at 4:30 pm, Caroline and Michael were married, surrounded by a small group of family and friends. Although they could not have all their guests to celebrate with them on their wedding day, Caroline and Michael found ways to include their guests from afar!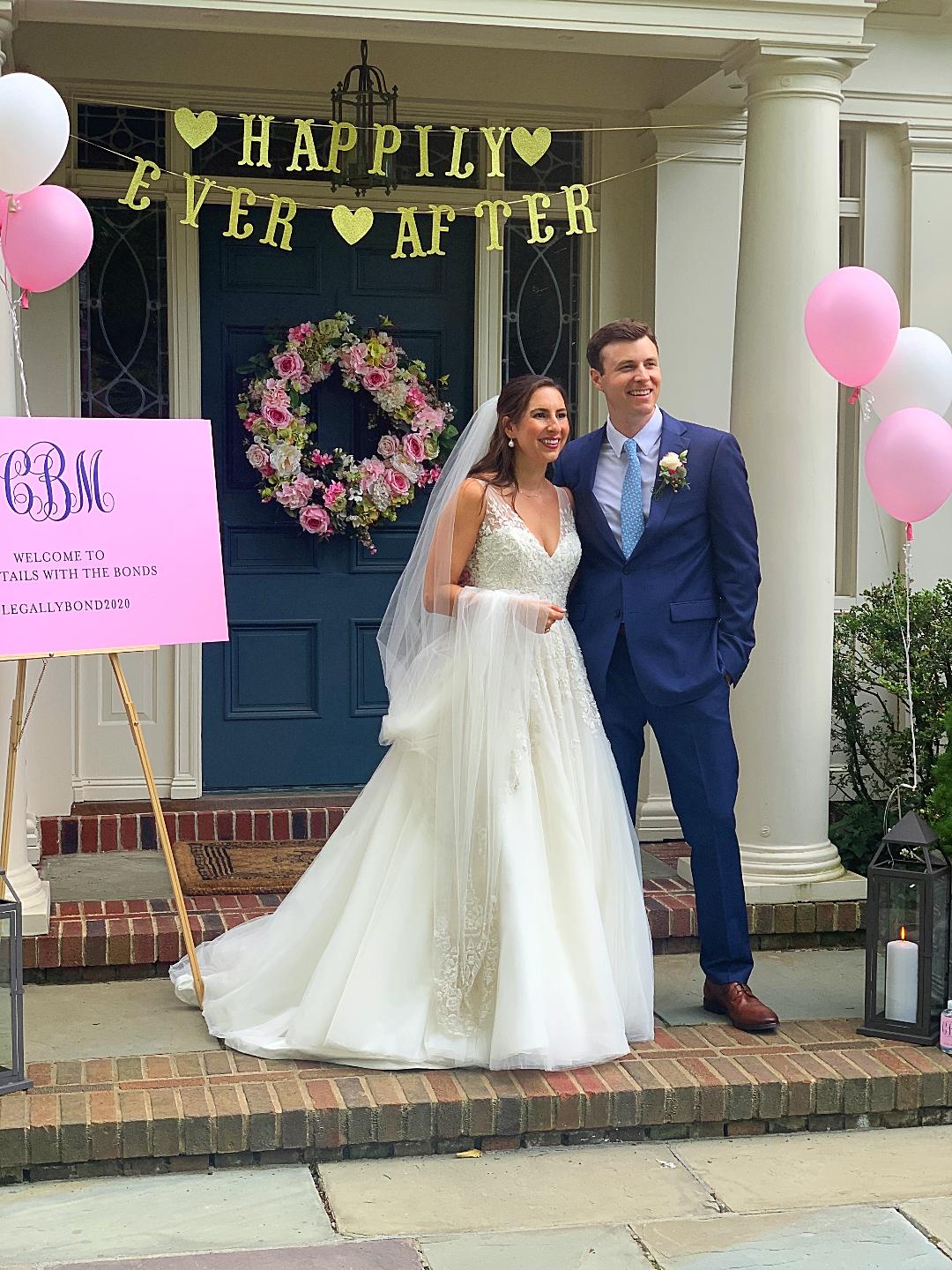 They first sent out a live stream link for their friends and family to watch from their homes. Guests were sent a digital version of their wedding program, and many guests said they felt like they had front row seats to the ceremony!
Following the ceremony, friends socially distance with balloons to send the newlyweds off! After the balloon ceremony, Caroline and Michael had a drive through reception at Caroline's parent's home, where friends were able to drive by for champagne with the newlyweds. Friends lined up in the driveway for a quick hello!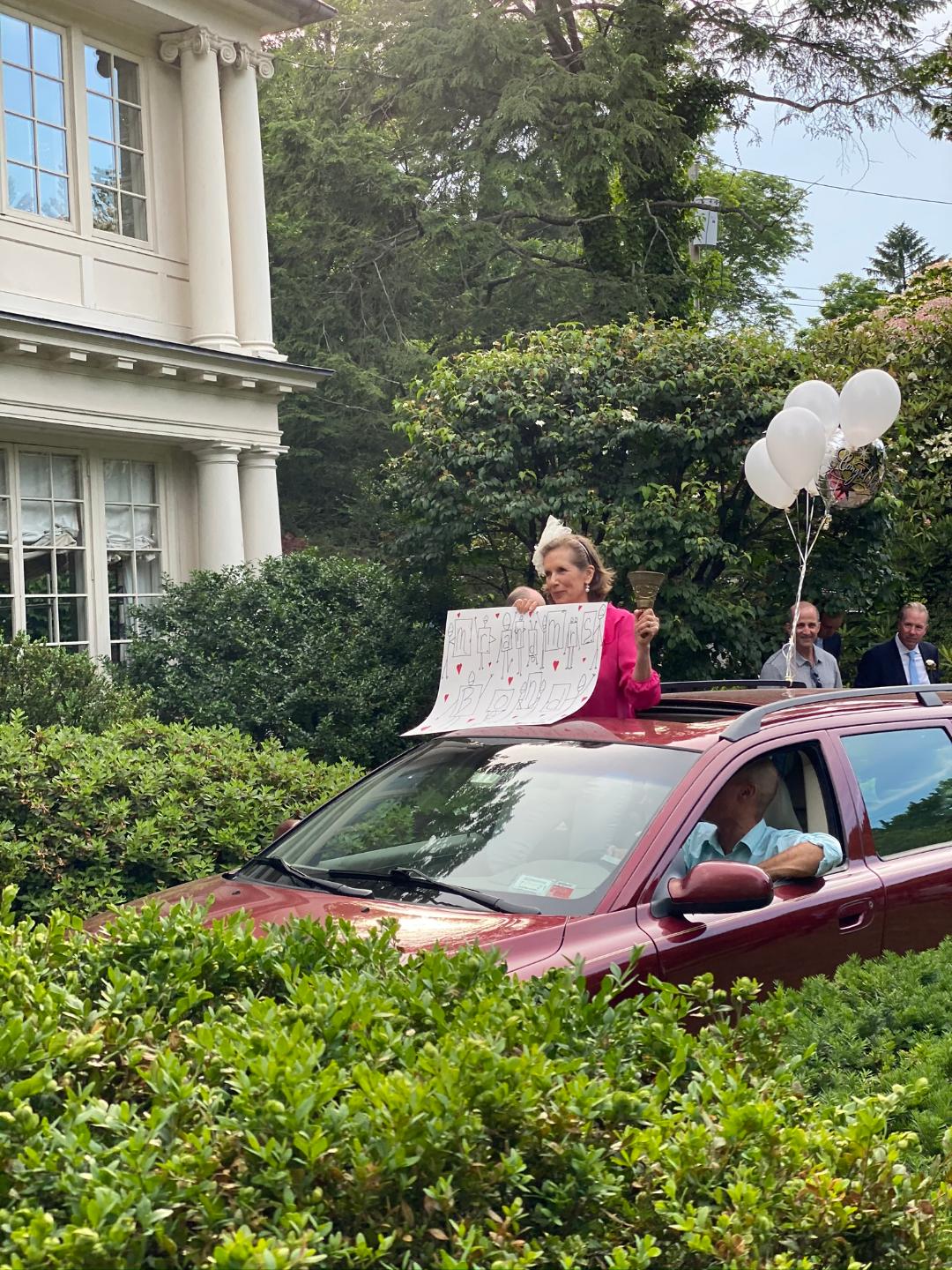 Following the drive-by, Caroline and Michael had a backyard wedding with their family and a few friends at Caroline's parent's house.
Thanks to the creativity of Mrs. Morgan's Flowers, Scarborough Fair Catering, Nutmeg Cafe and Events by Marygrace, Caroline and Michael's outdoor wedding was one to remember.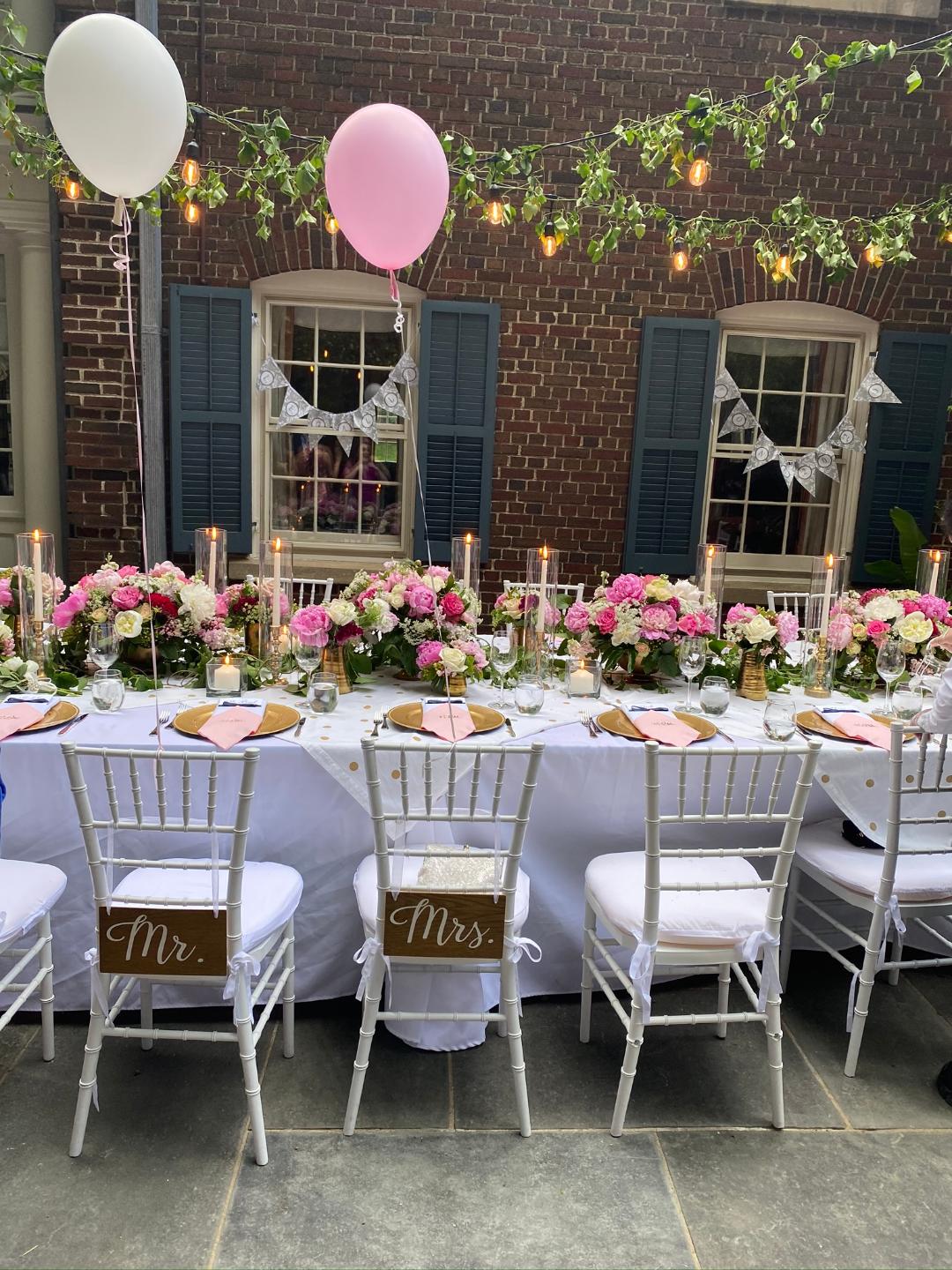 Although this celebration took a turn in April, their day was as special and as creative as ever. Caroline and Michael will celebrate with all their friends and family next year in Quogue, NY.
Photos by Tanya Salazar Photography.