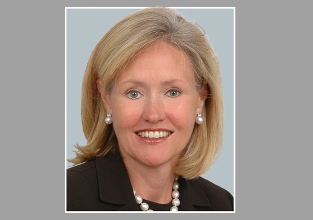 By Cindy G. Landis, Brokerage Manager, Bronxville Office of Houlihan Lawrence
Apr. 1, 2020:  Hello Neighbors,
I hope each of you is healthy and managing to cope with the extremely difficult circumstances that have become "the new normal" for the time being.
Fortunately for Village high-risk residents, Bronxville's "essential" merchants have teamed up with the Village Police Department to make life safer and easier. Mayor Marvin, Chief Satriale, and Superintendent Montesano deserve high praise for their well-planned approach to this situation. It does take a Village.

As realtors, we are deemed non-essential, which simply means agents are working from home using social media, email, and old fashioned phone calls to stay in touch with clients about the market in Bronxville.
The first quarter of 2020, although not quite complete, shows a lack of supply, although demand from buyers is solid.
The many reasons that make Bronxville such a highly desirable place to live and raise a family still matter: a top-notch school system (ranked the best in Westchester), a short commute to New York City, a sense of community with beautiful period architecture and a bustling downtown - all within the confines of one square mile.
These factors, perhaps more than ever, are relevant as people living in more densely populated areas are re-thinking their lifestyle choices under the circumstances.

What is happening during the quarantine as far as real estate goes?

Web traffic is up! Frustrated buyers are shopping online and reaching out to agents more than ever, and of course, there are no public open houses on weekends.
Understandably there have been a few hesitations as some buyers want a moment to assess, but two houses went into contract this week in the Village.
Other accepted offers are happening. There are hurdles, of course: building department files may be inaccessible, and inspections on new deals present issues to overcome. The situation is fluid and changing from day to day as restrictions are lifted or enforced. Overall, the situation feels more positive than not.

This past week there were 72 closings in Westchester County. Although it requires creativity and persistence, closings can happen with pre-signed documents, or power of attorney, and using Zoom conferencing for remote participants to join. Naturally, for those present, the glove protocol is in effect. Indeed, it is a strange world.

I welcome inquiries from any of you and wish all of you the best in weathering the storm that is COVID-19.
I look forward to things returning to "the old normal" and expect that Bronxville will most likely rebound as soon as restrictions are lifted and "things are safe."
In the meantime, maintain your social distance.
Warmly,
Cindy Landis

Note; Cindy Landis is Brokerage Manager of the Bronxville Office of Houlihan Lawrence
Photo courtesy Houlihan Lawrence
Editor's note: As a public service, MyhometownBronxville publishes articles from local institutions, officeholders, and individuals. MyhometownBronxville does not fact-check statements therein, and any opinions expressed do not necessarily reflect the thinking of its staff