By Kerry Walsh, President, Gramatan Village Board of Directors
June 22, 2022: Gramatan Village and Steve Palm, of Underhills Crossing, hosted high tea for Gramatan Village members at Underhills Restaurant.  The guests were mesmerized by the beautiful table settings and the large palms that greeted them when they entered the restaurant. 
All the guests were treated to a variety of tea sandwiches, scones and small pastries.  The pastries were presented on a tiered tray and each person received a plate of egg salad, lobster salad, cucumber and smoked salmon tea sandwiches.  There were no empty plates when the staff came to remove the dishes!  Underhill's wonderful staff provided small boxes for guests to take home the pastries.  Lots of boxes left Underhill's on Tuesday!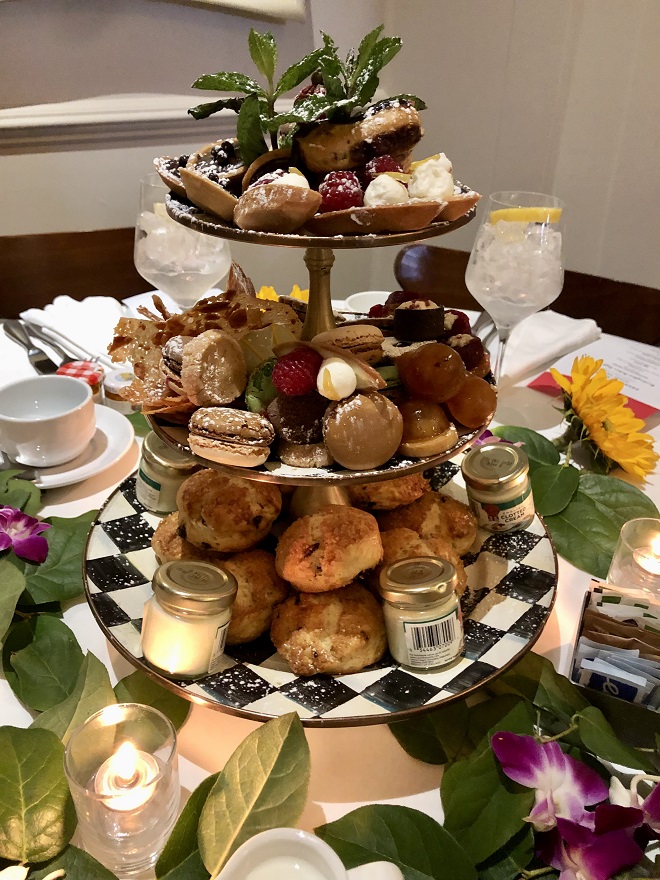 Gramatan Village is a membership-based nonprofit organization that provides programs and services for older adults to remain in their homes as they age.  Children often give their parents a membership so they can enjoy the company of friends in their age group at fun events such as this high tea. Gramatan Village thanks Underhills Crossing and the Junior League of Bronxville for their support.