By Staff
Oct. 27, 2021: On November 2nd, Bronxville residents will have the opportunity to vote for a number of local candidates. 
In fact, early voting has begun and will continue through Sunday, October 31, 2021 at the Eastchester Public Library at 11 Oakridge Place in Eastchester. Click here for more information about early voting.  Click here to find your polling location for November 2nd.
In addition to the candidates, there are also five proposals on the ballot. To learn more about these proposals, be sure to read Mayor Mary Marvin's column this week.  Click here.
Below is a summary of the candidates:
Westchester County Executive: Term 4 Years. Vote for one
Democratic Incumbent George Latimer is running for a second term and is being challenged by Republican Christine Sculti.
George Latimer, Democrat and Incumbent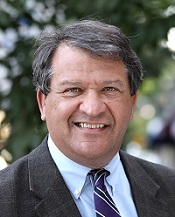 George Latimer was born and raised in Mount Vernon and has lived in Rye for the past 30 years.  He graduated from Fordham University and has a Master's Degree in Public Administration from New York University's Wagner School.  He is also a marketing executive who spent over 20 years at major corporate subsidiaries of Nestle and ITT. 
Latimer has been Westchester County Executive since 2018, when he unseated the two-term incumbent, Rob Astorino. Latimer previously served as a member of the New York State Senate for the 37th District from 2013 to 2017.  He has also served on the Rye City Council, in the Westchester County Legislature, and in the New York State Assembly.  Interestingly, Latimer has never lost an election.
His platform includes a continued focus on fiscal responsibility as well as working closely with small businesses and chambers of commerce to build back after Covid-19.  This will include economic development programs for small businesses and strengthening the County's infrastructure.
Christine Sculti, Republican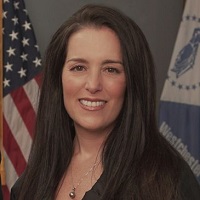 A lifelong Westchester resident, Christine Sculti also graduated from Fordham University.  She lives in Harrison and has served on a number of local boards including the Hudson River Valley Greenway Board, Harrison Board of Assessors, Rye Rotary, the Mamaroneck Village Tree Committee and the St. Pio Foundation. 
For eight years, Sculti was also part of the administration of County Executive Robert P. Astorino, who Latimer unseated in 2017.  Sculti also served as Chair/CEO of the Westchester County Taxi & Limousine Commission, Assistant to the Mayor of Yonkers and New York's Mid-Hudson Regional Director of Economic Development.  She is part of a family owned business and is also a corporate executive of an international business.
Her platform also includes a focus on "fiscal responsibility" in Westchester.  Additionally, she wants to restore balance between Democrats and Republicans in Westchester's county government (Democrats hold 16 of 17 seats in the legislature), foster job creation and help small businesses.  
Westchester County Board of Legislators in the 15th District: Term 2 Years. Vote for one
Ruth Walter, Democrat and Incumbent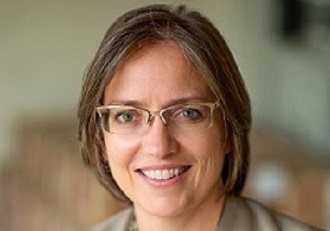 Ruth Walter is the current County Legislator for the 15th District. Walter and her family live in Bronxville and own Dobbs & Bishop Fine Cheese in the village.
In her role as County Legislator, Walter has worked on a variety of issues such as helping seniors get COVID vaccines, funding for a senior fitness park, a new "decibel" meter to identify and ticket loud cars that race on roadways in Yonkers and fast-fill water fountains that are environmentally-friendly.  
She has also begun an environmental agenda that includes efforts such as "complete streets," which is focused on reducing traffic and cars and facilitating other methods of transport such as walking and biking.  
Another important area of focus for Walter is inland flooding, which has been a problem for Bronxville and elsewhere in the County. She says there is money set aside to study this problem and that it is imperative that the County create "action items" with short and long-term solutions.  
Finally, Walter has advocated for funding from the County for local organizations such as the One Love Foundation, Bronxville Seniors, and the new gardens at the Will Library in Yonkers. "Gardens are important," says Walters, because "they serve as pollinator pathways."
Walter says she was "honored to have been chosen by this community last time" and would like to continue her work on behalf of the Bronxville and Yonkers communities. 
James Nolan, Republican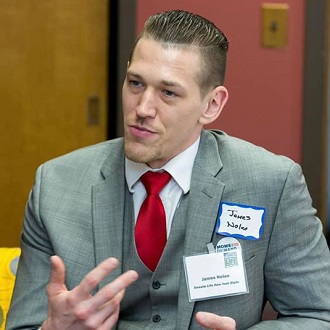 James Nolan, who was born and raised in Yonkers, currently works for the Yonkers Public Schools.  Some issues of importance to Nolan are crime, affordability, flooding, and small business.  
In 2015, Nolan lost his brother Michael, who was about to start his professional baseball career with the Oakland A's, to gun violence.  Combatting this kind of violence is important to Nolan. He has worked on a New York State gun buyback program and would like to see bail reform and other measures put in place to combat gun violence.  
Another issue of importance to Nolan is affordability. He sees this as a big issue in Bronxville and Yonkers, particularly for seniors. He would like to hold the line on raising property taxes. Another important issue to Nolan is flooding. He notes that flooding is getting worse with every storm and must be a priority and get addressed.
Finally, Nolan wants to help small businesses such as those in Bronxville. He would like to work closely with the Chamber to create private-public partnerships that help businesses thrive.
Nolan has been very involved with community service work over the years. For example, during the COVID-19 pandemic, he organized 38 food and PPE drives for frontline workers. He also provides scholarships to graduates of the Yonkers Public Schools through the Michael Nolan Foundation. 
Nolan says he is focused on doing "what's right for the people. People are the boss. A lot of candidates forget about that." 
Westchester County Clerk
Tim Idoni, Democrat and Incumbent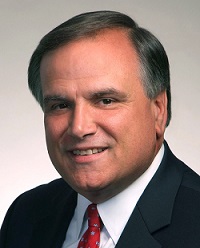 Tim Idoni is a lifelong Westchester resident.  He has been Westchester County Clerk since 2006 and is running for his 5th term. He was Mayor of New Rochelle from 1996 to 2005. Some of his goals include expanding their mobile office, advancing their technology capabilities, establishing a community information hotline, and creating more shared services with local governments.
Scooter Scott, Republican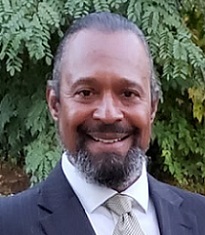 Scooter Scott is challenging incumbent Tim Idoni for the position of Westchester County Clerk.  Scott lives in Tuckahoe and is married and has two children.  Scott says on his website, "The 21st Century is upon us. With it comes the full blossoming of the Age of Information. The Westchester County Clerk needs to be a visionary force at the forefront of the opportunities and challenges of this time." 
Eastchester Town Supervisor: Term 4 Years. Vote for one.
Anthony S Colavita, Republican and Incumbent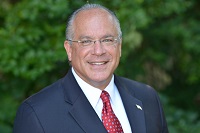 Anthony ("Tony") Colavita graduated from Iona Prep, Colgate University, and Pace University School of Law.  He is currently a sole practitioner attorney in Eastchester.
Tony has been Eastchester Town Supervisor since 2004.  He has served on numerous local boards, including the Eastchester Library, Rotary Club of Eastchester, Eastchester Chamber of Commerce, and The Community Fund of Bronxville, Eastchester, Tuckahoe.  He's been involved with the Eastchester Historical Society, Eastchester Little League, Eastchester Beautification Committee and more.  He has been named the Man of the Year (2011) by the Tuckahoe Eastchester Lions Club and the Man of the Year (2015) of Eastchester Youth Soccer Association.  He is also the father of 4 children.
John H. Eickemeyer, Democrat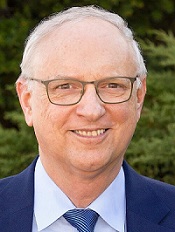 John Eickemeyer is a 38-year resident of Eastchester.  He graduated from Fordham University and Harvard Law School.
John served on the Eastchester Board of Education for 11 years, including two years as Board President. He is a commercial litigation attorney and is the co-founder of the American Law Institute's continuing legal education program in Accountants Liability.  He was also Chair of the Eastchester Democratic Committee for 8 years. He and his wife have two sons, both of whom graduated from the Eastchester public schools.
Eastchester Council members: vote for two
Luigi Marcoccia, Republican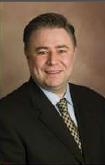 Luigi Marcoccia is a current council member.  He is a graduate of Iona Prep and Manhattan College.  He is an investment analyst and has served in many local organizations, including as a member of the Tuckahoe Village Board of Trustees, Tuckahoe Zoning Board of Appeals, Eastchester Italian American Club, Tuckahoe Business Advisory Committee and as a coach of Eastchester Youth Soccer.
Theresa Nicholson, Republican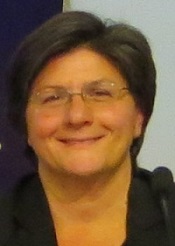 Theresa Nicholson is a current council member.  She graduated from SUNY, College of Oneonta with a bachelors of science in accounting and business-economics.  She has held various financial roles throughout her career and has been active in the community, including serving as a Girl Scout leader, religion instruction, CYO basketball coach, and Wilmont Manor Civic Association Committee Member.
Eileen Delicia, Democrat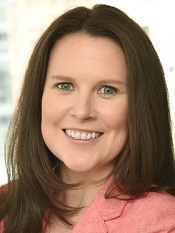 Eileen has lived in Eastchester for seven years.  She graduated from College of the Holy Cross and Columbia Law School.  She is a commercial litigator.
She has sat on the board of the Green Knolls/Greenvale Community Association, coached EYSA soccer, and frequently provides pro bono legal services to communities in need.
She has been named to the Crain's New York Business list of Notable Women in Law in 2021 and has been honored as one of Super Lawyers' Top Women Lawyers and Rising Stars many years running. Eileen and her husband Jimmy have three children.
Niamh Harnett Merluccio, Democrat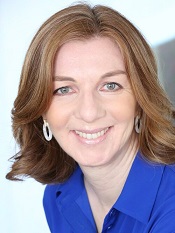 Niamh has been a resident of Bronxville for the past 23 years. She graduated from CUNY with a BA in political science and an MA in speech-language pathology.
She has been the Vice-Chair of the Bronxville Democratic Committee since 2018.  She is the Co-Chair of the BOLD Committee (Bronxville Organization for Learning Differences) of the Bronxville PTA. Niamh also served on the Bronxville NPC (Non-Partisan Committee) for three years and on her coop board for five years.
Niamh and her husband live in Bronxville and have two boys who attend Bronxville High School.