By Staff     

Sep. 26, 2018:  The torrential rain that fell in Bronxville yesterday produced flooding in some areas of the village including Paxton Avenue and Stone Place, The Bronxville Women's Club parking lot, and parts of Kraft Avenue, Park Avenue, and Dusenberry. It also produced flooding at The Bronxville School.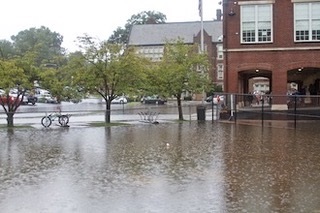 At about 2:25 pm, parents with children in The Bronxville School received a message that, because of flooding, there would be an immediate dismissal. As a result of the storm, the school experienced significant flooding in the Meadow and Midland Avenue parking lots as well as on the ground floor of the school, primarily on the Meadow Avenue side.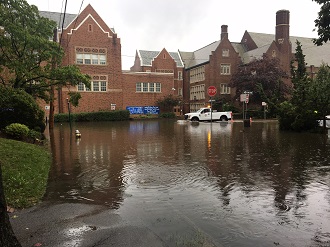 According to Dan Carlin, assistant superintendent of the Bronxville schools, there was flooding in the A and B wing, by the cafeteria, in the main gym, and in the Blue Gym. There was some water in the kindergarten area but not much.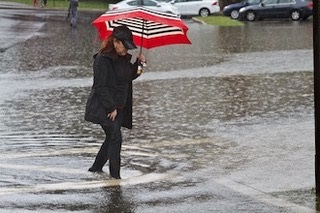 Carlin reported that the two flood mitigation pumps were working at maximum capacity throughout the storm, yet there was still flooding. Mayor Mary Marvin commented that the "pumps prevented catastrophic damage."  
Carlin said that a maintenance crew of 50 people would be brought in right away to clean up and dry out the school, and then an industrial hygienist would come in to check the school and make sure it is safe to occupy before the children are let back in.
By 7:00 pm on Tuesday, both Meadow Avenue near the school and the elementary school parking lot were mostly free of large pools of water. School is closed today.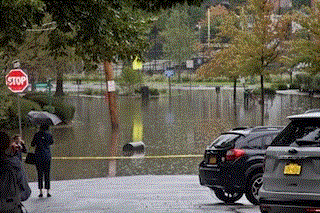 Photos by N. Bower