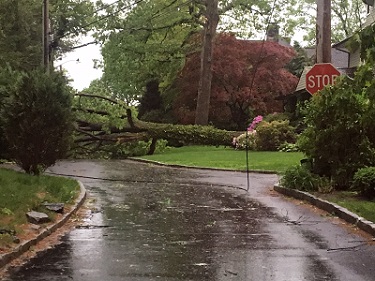 By Staff     
May 16, 2018:  A severe thunderstorm blew through Bronxville yesterday at around 5:30 pm with torrential downpours and severe wind gusts.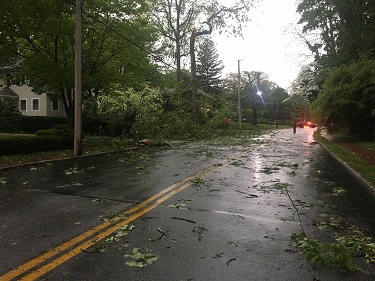 The storm, which traveled up the East Coast, came in fast, turning a blue sky to an ominous dark one and calm to swirling wind and rain. The storm sent people running inside to wait it out. It also interrupted the evening commute, leaving some Bronxvillians stranded in New York City.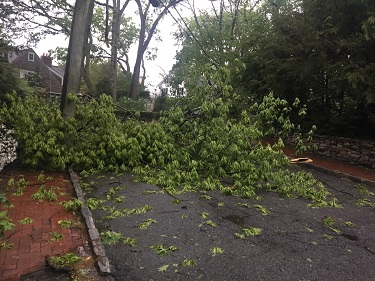 And then, just as fast as it came, the storm was gone, leaving in its wake a number of enormous downed trees in Bronxville, including three on the Hilltop, downed power lines, and power outages.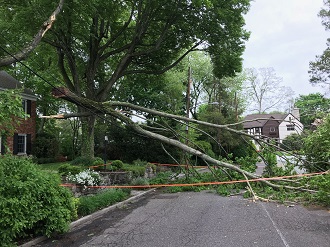 As of this writing, many on the Hilltop are still out of power. Today will undoubtedly bring Con Ed and other workers to fix power lines and begin the clean-up.

Fourth photo by A. Warner; others by Sarah Clifford