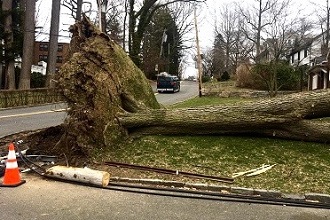 By Sarah Clifford

Mar. 7, 2018:  The nor'easter that hit the Northeastern United States on Friday, March 2, known informally by some as Winter Storm Riley, resulted in downed trees and wires and power outages throughout Bronxville and surrounding areas. There are homes that have not had power since Friday.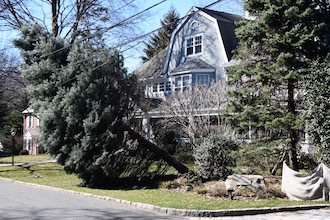 The end-of-week storm was considered to be a bomb cyclone, in which a storm's pressure drops precipitously within 24 hours, bringing high winds and precipitation. Strong wind gusts toppled large trees in Bronxville.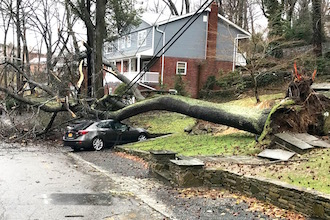 The Village of Bronxville declared a state of emergency on Friday night, which ended on Monday morning. According to Village Administrator Jim Palmer, this makes the village "eligible for certain state and federal aid if and when it becomes available."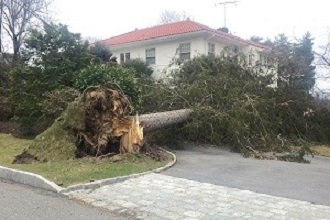 According to Palmer, "Tanglewylde and Summit were most hard hit by the storm, followed by Sturgis, Prescott, and Elm Rock." Avon and Valley also lost power.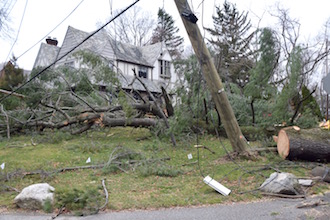 The Bronxville Department of Public Works, Con Edison's tree subcontractor, and the village's private tree contractor had all roads but Tanglewylde and Summit open by Saturday evening. Verizon crews installed multiple new poles and rehung wires along Tanglewylde and Summit on Sunday.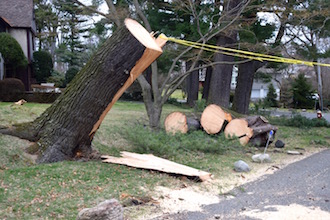 Palmer also said that "the village police department and department of public works forces worked tirelessly and coordinated throughout the weekend."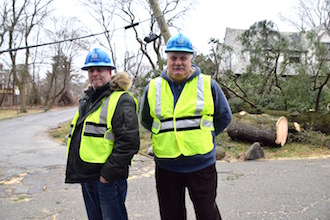 He also reported that "while Con Ed's initial de-energizing of lines allowed our DPW to reopen roads, their restoration crews have been non-existent and their efforts represent a new low for the utility. They are a total embarrassment and disgrace. As of this a.m., the village still has over 150 residents without power."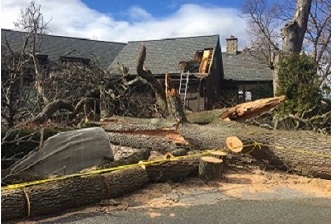 Some residents were able to secure hotel rooms on Friday, but others were met with solidly booked hotels on Saturday. Irena and Bruce Stern reported that every area hotel they checked was full for Saturday night. As a result, the Sterns "relied on the kindness of neighbors" and Irena put a generator at the top of her "birthday wish list." Others, like my family, dug up every flashlight we had and burrowed in under layers of comforters and blankets until last night when we stayed with my sister and family.  On the bright side, my husband caught up on his New Yorkers and the kids rediscovered cards and backgammon.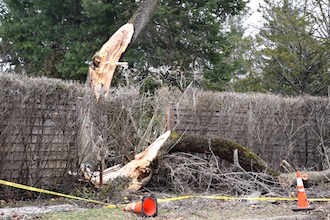 On Monday at around 9:00 am, another outage occurred on Locust Lane and other streets nearby, but power was restored within hours.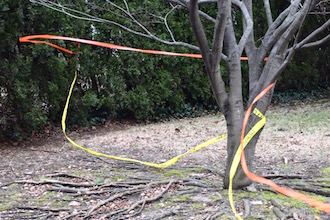 As of publication, a second March winter storm is moving up the East Coast and is descending upon Bronxville. The National Weather Service issued a winter storm warning for Southern Westchester at 10:43 pm on Tuesday, March 6, effective until 4:00 am on Thursday, March 8, saying that heavy snow is expected with anticipated total accumulations of seven to ten inches. For real-time updates from the National Weather Service, click here.

Top photo by S. Clifford; others by N. Bower, S. Clifford, and A. Warner.