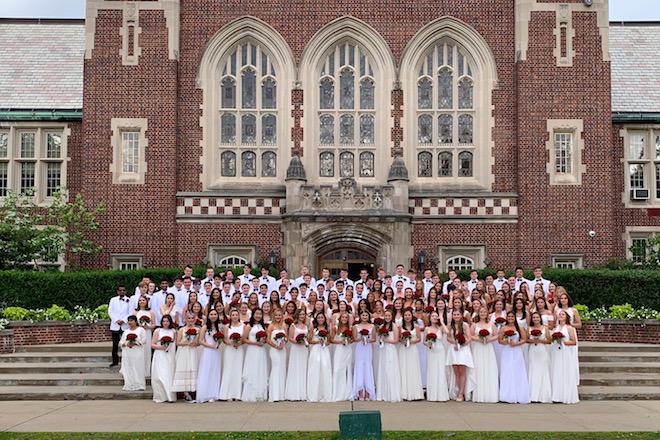 By Carol Bartold, Senior Reporter     
Jun. 19, 2019: One hundred twenty-five Bronxville High School seniors, one with perfect attendance since kindergarten, received their diplomas at the school's 97th annual commencement ceremony. On Saturday evening, June 15, families, friends, faculty and administration, as well as local officials gathered on the school's front lawn to celebrate the achievements of the Class of 2019 and wish them well on the next part of their journeys.
In her remarks, class President Sophia Sulimirski observed, "This is not the end, but simply the closing of one chapter and the opening of another. We may have made it through high school, but there is more to work towards, more to achieve." She noted that, while the most difficult challenges lay ahead, the task is to embrace them and remain open to the many opportunities that will arise. "Next year we will all find a new normal, she said. "We must remember that this is just the beginning."
"Right here, right now will be the last time our cohort all stands together," Student Faculty League President Bridget Sands said. "The open-ended question stands before us, who will we become?" She thanked the community of Bronxville for shaping class members through giving them a strong foundation of life lessons, academic growth, personal experiences, and supportive relationships "We will carry you with us wherever we go next."
Receiving Departmental Awards for Excellence were: 
Anna Normand for English
Anton Tarazi for Mathematics
Alisa Fominykh for Science
Sophia Sulimirski for Latin
Kirsten Ircha for Social Studies
Camila Blikstad for Spanish

Jack Kochansky

for French
Jack Kochansky received the award for Overall Outstanding Excellence
The Gwinn Awards for Excellence in the Arts, given in memory of Ralph Gwinn, a former board of education trustee, were presented to
Sophie Geer for Instrumental Music, Orchestra
Sophia Sulimirski for Instrumental Music, Band
Lilly Martin for Fine Arts
Lois Vorbach for Vocal Music
Camila Blikstad and Madeline Hanley for Drama
Lois Vorbach was awarded the Bronxville Teachers Association Scholarship. The scholarship is given to a student who has shown enthusiasm for lifelong learning, a willingness to help others, a positive attitude, and an interest in entering the field of education.
Anna Normand received the David Quattrone Award for Engaged Citizenship, established to honor the retired superintendent and to recognize dedication to collaboration and service, one of the four dispositions of The Bronxville Promise.
"You don't accept the invitation to give a graduation speech if you don't feel immense affection for those receiving their diplomas," parent speaker Andrea Abbott told the graduating class. Mother of graduate Lyric Abbott and chosen by members of the class to give the address, she described class members as energetic, witty, self-aware, kind, clever, self-deprecating, well-mannered and unwavering in their support for each other.
"You have been raised under extraordinary circumstances, at a school where excellence is the norm, with access to extracurricular activities that most people can't even fathom." She reminded the graduates that they have lived in a true community, something increasingly rare. "As you move through life, just remember that all the people in this world haven't had the advantages you've had," she advised "A graduation, she noted, is a mark along the long arc of life, a chance to pause together to witness the universal passage into life's next stage. "It is an awe-inspiring moment."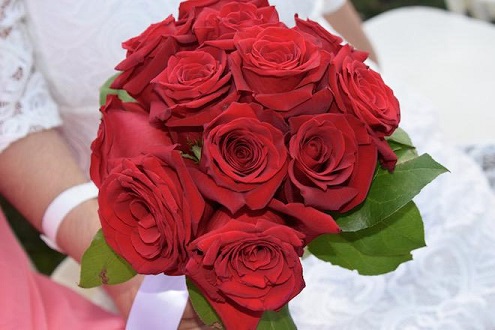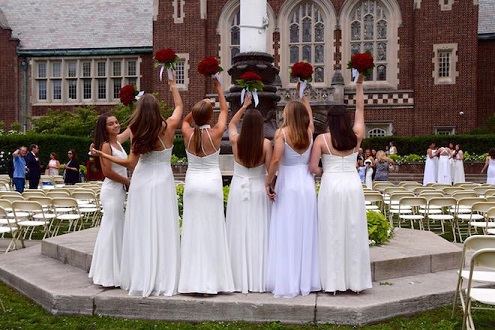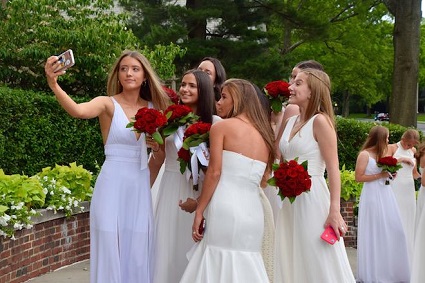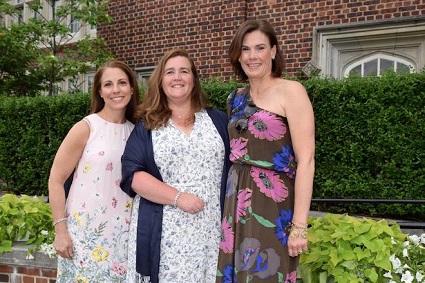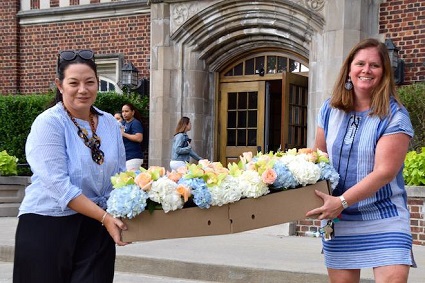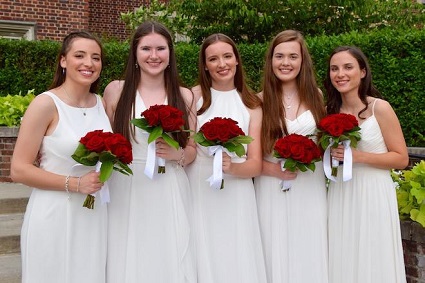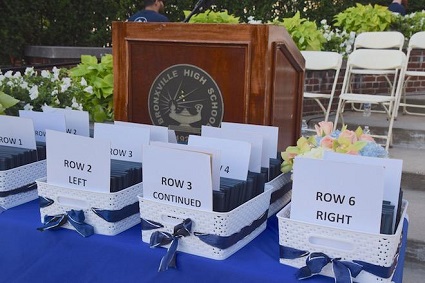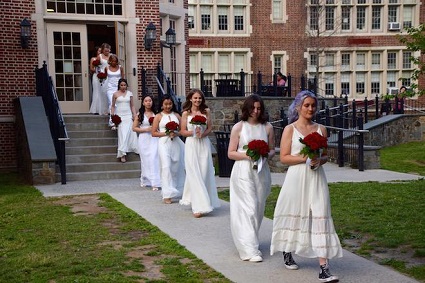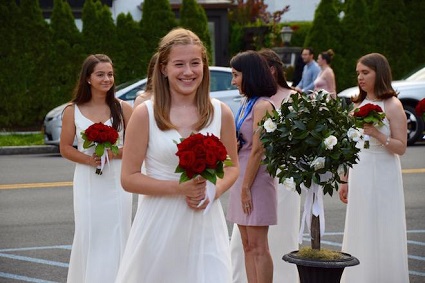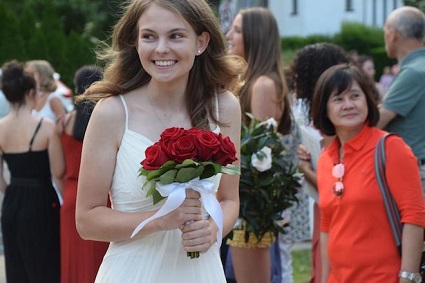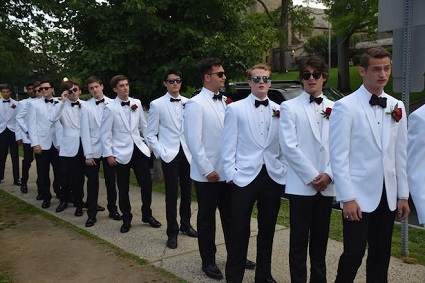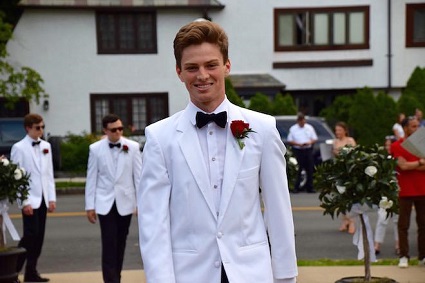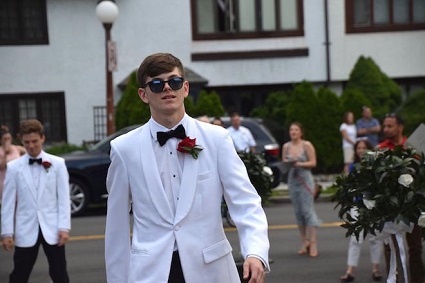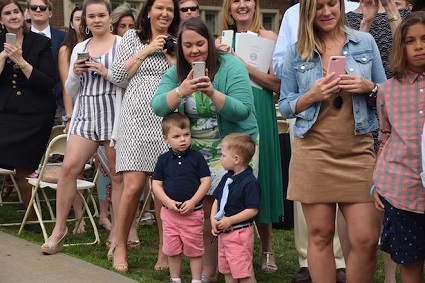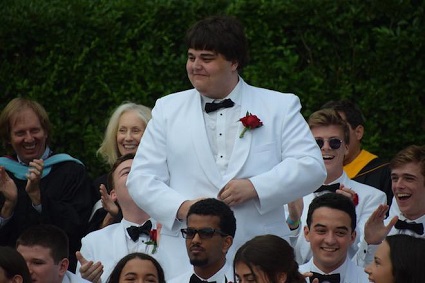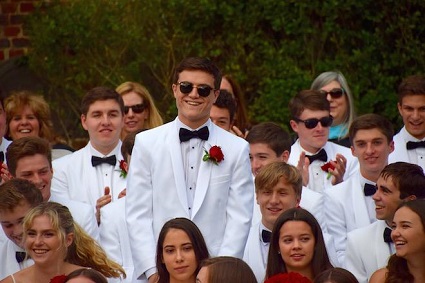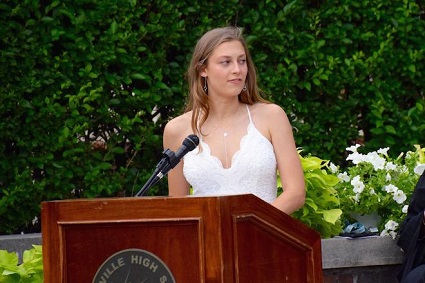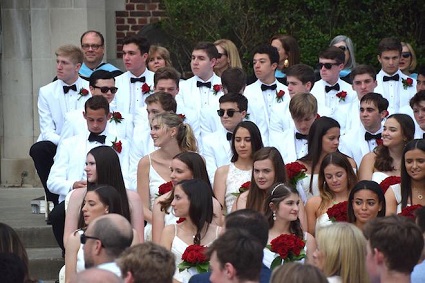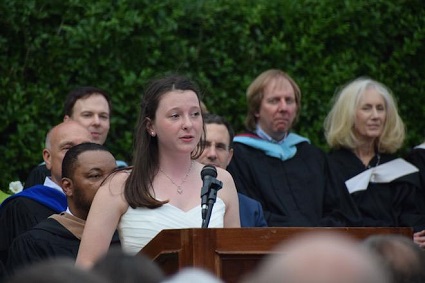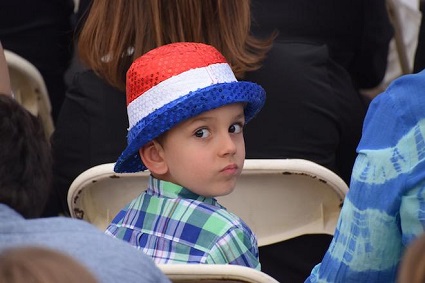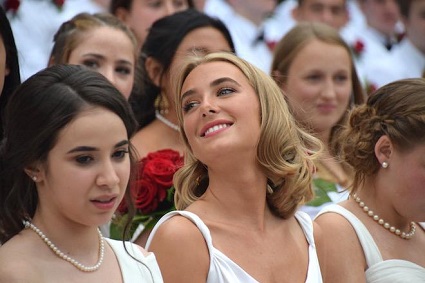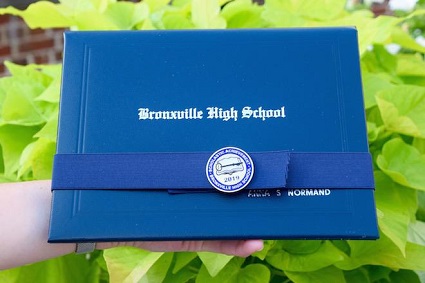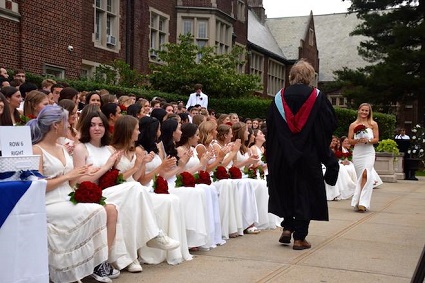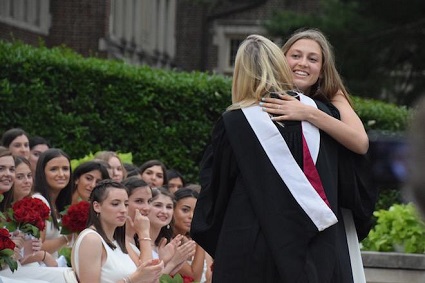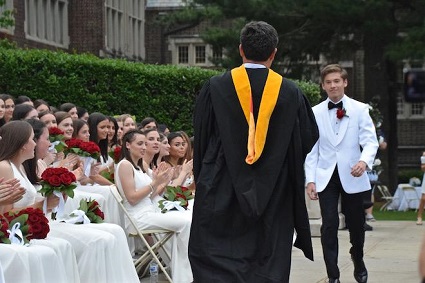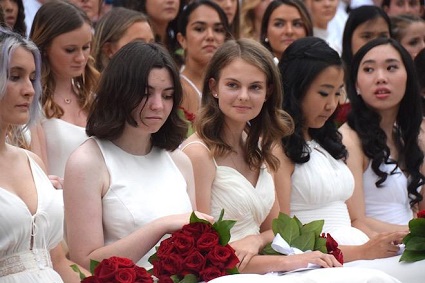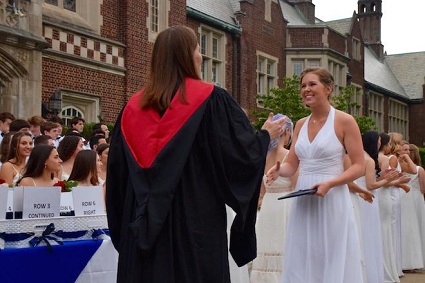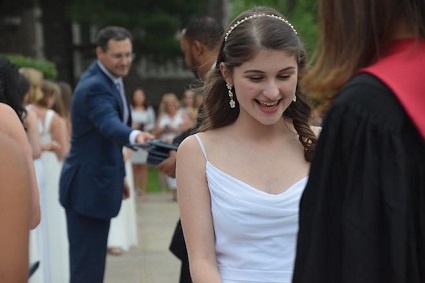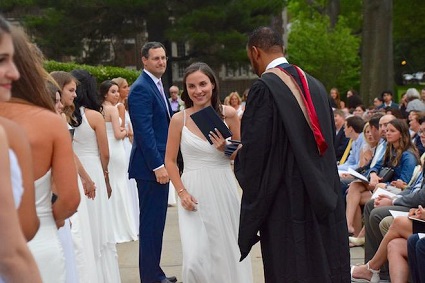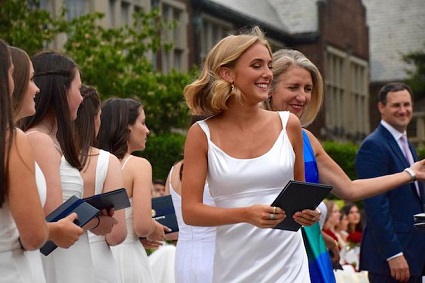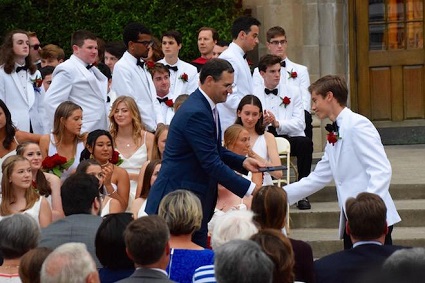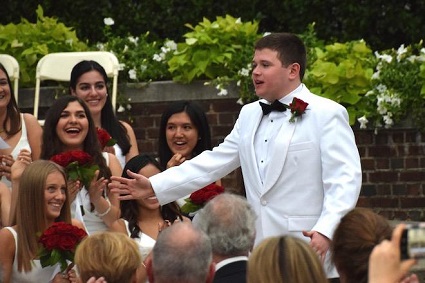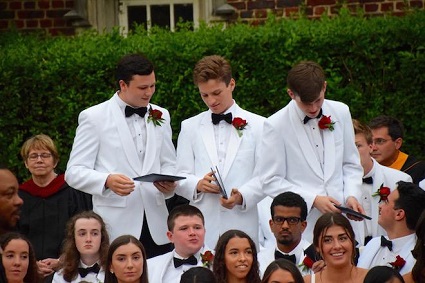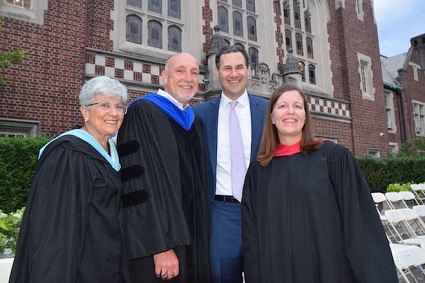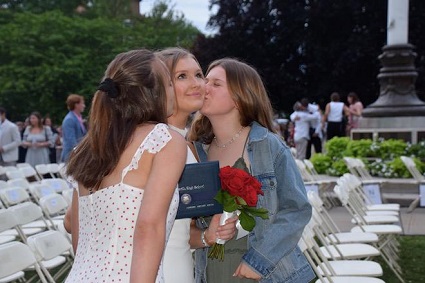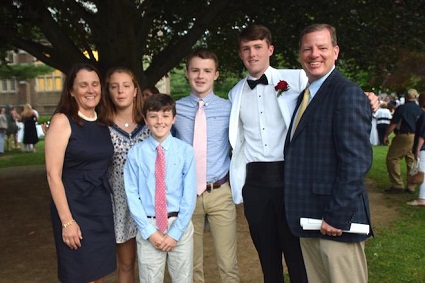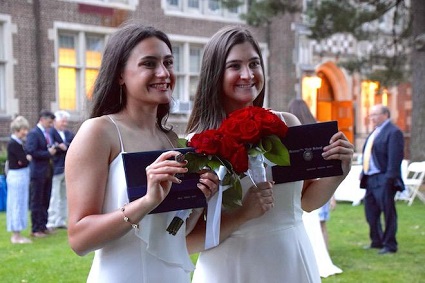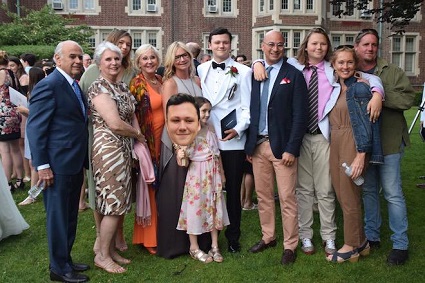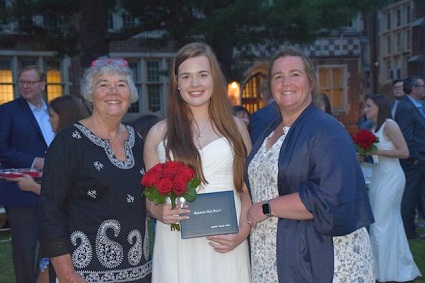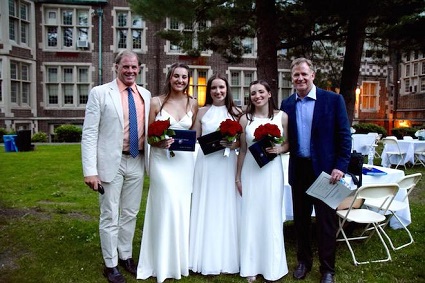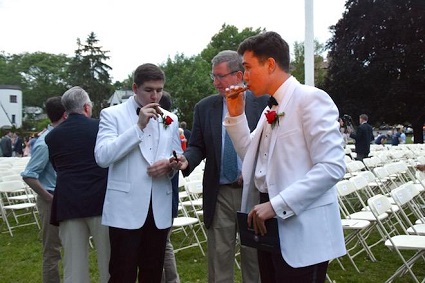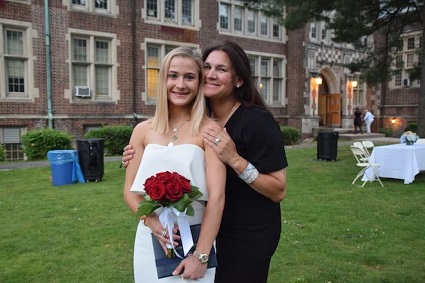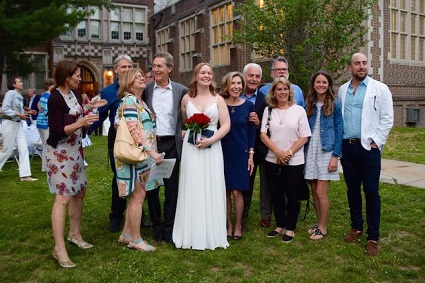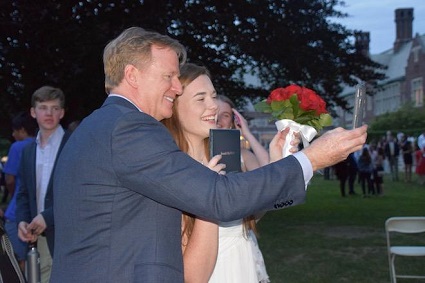 Photos by A. Warner