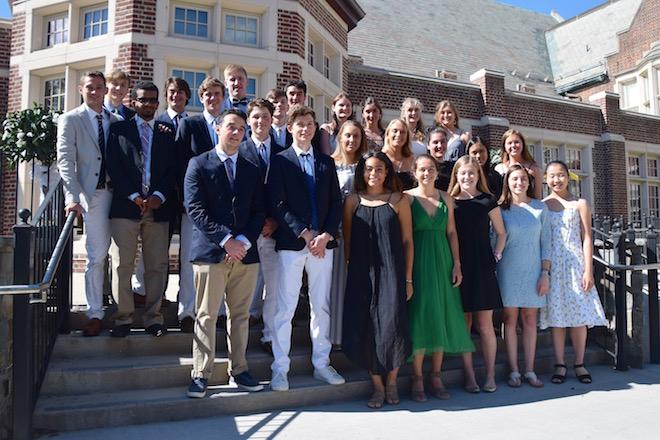 By Staff
Jun. 19, 2019:  Members of Bronxville High School's Class of 2019 gathered on Friday, June 14, for their baccalaureate in the Bronxville School auditorium.   
A capacity audience of family members, friends, teachers, and administrators enjoyed the annual celebration of the performing and visual arts, a Bronxville tradition.   
The event began with opening remarks by Catie Burnell. The baccalaureate speaker this year was English teacher Franco D'Alessandro, who was introduced by Sarah Goodell. The program consisted of
Emmanuel Yimer performing "Expression" by Helen Jane Long;
Bailey Barton and Samantha Huss performing "In My Life" by the Beatles;
Michelle Coppola performing a magic show;
Andrea Shephard performing "She Used to Be Mine" by Sara Bareilles;
Liam Grealy, Zip Malley, Jack Palermo, Anton Tarazi, and Seamus Watters performing "I Want It That Way" by the Backstreet Boys;
Eliza Elder performing "Waves" by Dean Lewis;
Isabella Dibbini performing "Vengeance" by Lionel Yu;
Vance Wood performing "Samson" by Regina Spektor;
Paul Magaud performing Etude in A Flat Major, Op. 25, No 1, by Frédéric Chopin;
Catie Burnell performing "Maybe This Time" from Cabaret; 
Arisa Hara performing "Dance to the Music Mr. Sandman";
Norah Foley performing "Landslide" by Fleetwood Mac;
Matthew Pytosh performing "Who I'd Be" from Shrek;
Jack Parzick performing "Fool in the Rain" by Led Zeppelin;
Clio Dakolias, Alex New, Katie Quigley, and Andrea Shephard performing "Don't Stop Believin'" by Journey;
Eliza Elder and Vance Wood performing "That's What's Up" by Lennon and Maisy;
Lily Vorbach performing "Se tu m'ami" by Giovanni Battista Pergolesi; and
Tim Cushman and Paul Magaud performing "Bohemian Rhapsody" by Freddie Mercury.
The closing remarks were by Jon Klibonoff.
In addition to the performances above, there was also an art exhibition that had works by 36 seniors.

Below are photos from the baccalaureate: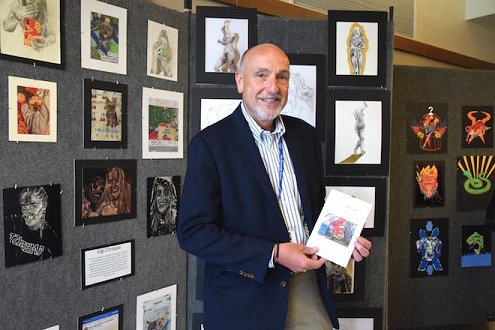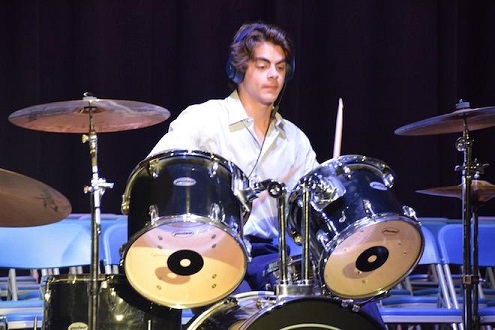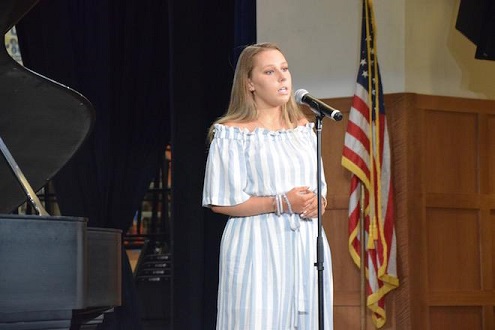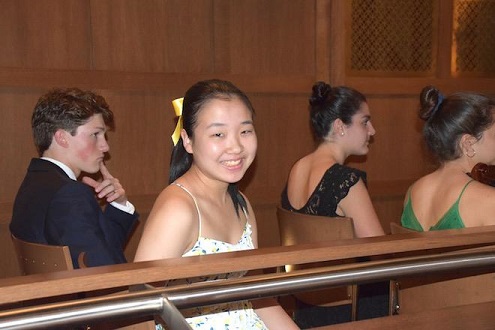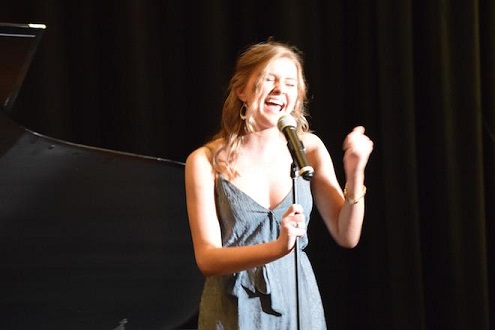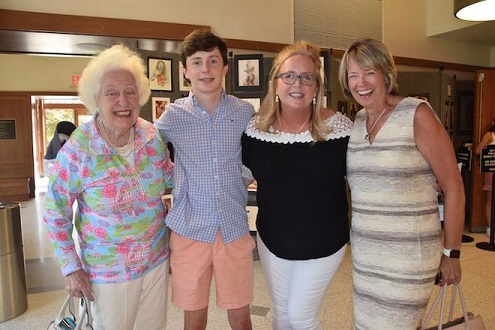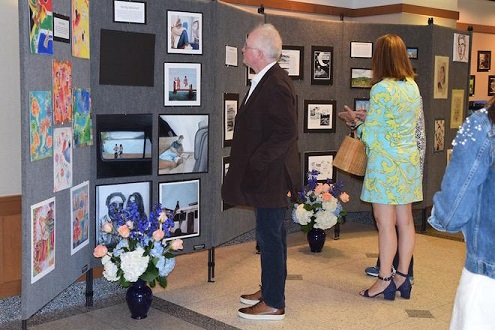 Pictured at top:  Bronxville students who performed at the baccalaureate.
Photo by A. Warner