| | |
| --- | --- |
| School Budget and Resolution Pass; Bierwirth, Curran, and Thomas Re-Elected School Trustees | |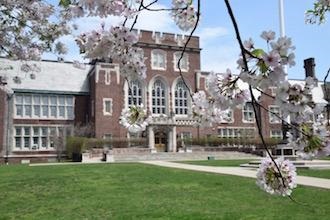 By Staff  
May 22, 2019:  Bronxville voters went to the polls yesterday for the annual election of the school budget and trustees as well as an additional vote on a fund transfer proposition. According to the preliminary results, a total of 258 votes were cast, 246 of which were machine votes and 9 of which were absentee ballots. There were 3 affidavit ballots.
The proposed 2018-2019 budget of $49,506,462 passed with 190 votes for and 61 against. The fund transfer proposition of $1,500,000 passed with 201 votes for and 49 against. This proposition enables the board to transfer up to $1,500,000 from the debt service fund to the capital projects fund to provide additional funds for the remaining capital projects approved by the school district's voters on March 13, 2018. 
Board trustee candidates Jack Bierwirth, Tom Curran, and Arleen Thomas were re-elected as school trustees. Bierwirth received 205 votes with 2 write-ins; Curran received 211 votes with 6 write-ins; and Thomas received 207 votes with 3 write-ins.

Photo by A. Warner