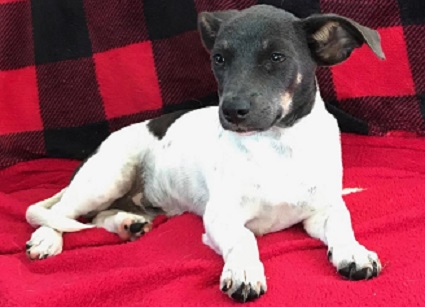 By Allison Roesser
Nov. 20, 2019:  Adorable Anna may be one of the cutest puppies you have ever met. This joyful girl is all snuggles and love and captures the hearts of everyone she meets.
Happy, social, sweet, and smart, Anna is housebroken, crate trained, and adores everyone she meets - - children, cats, and dogs alike. Most of the time, you can find her curled up in a warm lap. She has a cheerful demeanor and loves to wear her sweater while being carried like a baby.
Anna was surrendered to an animal shelter after her family fell on hard times. She is currently living and thriving in her foster home but is ready to find a family to welcome her into their lives.
She will remain petite in size as an adult, most likely staying under twenty pounds. 
She visited the vet and is in perfect health. She has been spayed, fully vaccinated, and microchipped.  
Anna is everything you could hope for in a puppy. If you would like more information about her, please visit  www.greatdivideanimalrescue.org