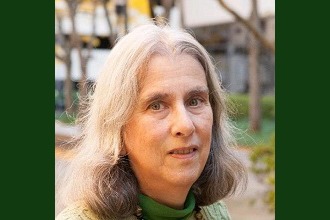 By the Family

Apr. 24, 2019:  Victoria (Vicky) Carter, 64, passed away peacefully on April 22, 2019. Born in Bronxville, she was the daughter of the late Diane Rivera Carter and the late J. Michael Carter. Vicky graduated from Bronxville High School and received a BA in elementary education from Ohio Wesleyan University. She spent the majority of her career working in the market research field.
She is survived by her sister, E. Elizabeth Carter, her brother, Joseph Carter, and their children, Matthew, Adam, and Melanie Gosselin and Samantha, Aidan, and Joshua Carter.
Vicky was a very active member of Christ Church Bronxville including being a sacristan. Calling hours will be at the Fred H. McGrath & Son Funeral Home, 20 Cedar Street, Bronxville, on Saturday, April 27, from 2:00 to 5:00 pm. Funeral service will be at 10:00 am at Christ Church on Sunday, April 28. In lieu of flowers, memorial contributions may be made to Christ Church Bronxville, 17 Sagamore Road, Bronxville, NY, 10708.