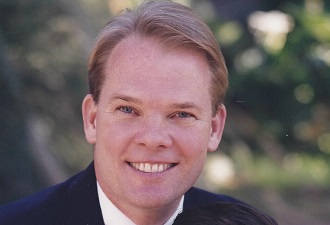 By the Family

Oct. 24, 2018:  James Russell Tippett, Jr., known as Jamie, passed away at home, surrounded by his loving family, on Wednesday, August 15, 2018. He was 67 years young. The third child and only son of James Russell Tippett, Sr., and Glenda Alice (Speakman) Tippett, Jamie was born on November 16, 1950, in Bronxville. He graduated from Bronxville High School, received his BA from Colgate University, and earned his MBA from UCLA's Anderson School of Management. 
Above all, Jamie was a loving husband to his wife, Erika, and a devoted father to each of their three children. He was also a wonderful and steadfast friend to many and a successful and respected businessman. Most recently, he was director of physician revenue at Washington Medical Billing, where he had worked for ten years.
Jamie was smart, funny, athletic, musical, analytical, witty, patient, and a good listener. He could sing and dance, enjoyed traveling, and preferred to take the long way home. A man who would try any food at least once but could not cook, Jamie instead washed every dish.
He is survived by his wife of 23 years, Erika Karol (Donner) Tippett; a daughter, Emma Karol Tippett; two sons, James Walker Tippett and Owen Marshall Tippett; and two sisters, Merrill Lee Williams of Ojai, California, and Susan Love Poet of South Royalton, Vermont. He was predeceased by both of his parents.