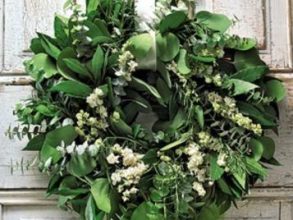 By the Family

Sep. 5, 2018: Lucy Rossi of Armour Villa in Yonkers died peacefully on August 19 in Lawrence Hospital in Bronxville. She was 97 years old. 
Lucy was a member of the Lawrence Hospital Auxiliary, honored for her 9,000 hours of volunteer work at the Bargain Box, an iconic thrift store where Lucy was a pillar of the community. Over the years, the volunteer efforts of this esteemed group of team members earned over five million dollars to support Lawrence Hospital. Lucy's friendships through her devoted service at the Bargain Box remained a strong focal point of her life, even after the store closed in 2013 and she was forced into retirement at 92 years old.   
A benevolent neighbor and friend to all, Lucy was beloved for her steadfast and dependable, resilient and independent, kind-hearted and sweet nature. Lucy exemplified dignity and grace. She was a down-to-earth, effortlessly stylish lady in her wool or denim skirts with stockings and crisp, pressed cotton blouses. 
She was born Lucia Petruzelli in 1921 in the Bronx to mother Lucia and father Franco of Bari, Italy. She graduated from Jane Addams High School in the Bronx, majoring in dress-making. She donated her talent as a skilled seamstress to the Sarah Lawrence College Theater Department, altering and fixing costumes.
An avid cook and baker, Lucy always had fresh-baked muffins and cake on her table for company or in her hand when visiting. She had a vast collection of American recipes she shared with neighbors and friends.
She married Michael Rossi and together they traveled for his art shows, regulars at the annual Washington Square Outdoor Art Exhibit in New York City. 
Lucy is predeceased by her husband, Michael Rossi, her sister, Rachel Maltzman, and her daughter, Linda Rossi. She leaves behind sons Michael and Thomas, granddaughter Mary, great-grandchildren Wells and Lane, brother-in-law Stanley Maltzman, and many nieces and nephews.