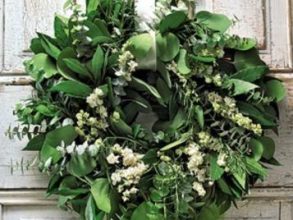 By George McKinnis, Past President, Bronxville Beautification Council
July 25, 2018:  Maryrose Nihlén passed away in her Bronxville apartment on or about Memorial Day, May 28, of a heart attack.   Born Maryrose Scott MacMillan on November 4, 1935, she was raised on a large cattle station in Queensland, Australia.
She left Australia in 1958 to work in England, France, and later Switzerland, where she first worked for the United Nations. Maryrose was posted by the UN to multiple worldwide locations, one of which was Egypt.  While in Egypt she met Brigadier General Stig Nihlén who was there with the Swedish contingent of the United Nations Emergency Force tasked with peacekeeping between Egypt and Israel.  Maryrose and Stig met whilst visiting the Pyramids at Giza on horseback, and married in 1979 in Ismailia, Egypt.  
When Maryrose returned to UN Headquarters in New York, the couple settled in Bronxville.  While living in New York, Maryrose, an accomplished horsewoman, belonged to two fox hunting clubs with which she rode frequently to the hounds and was an accomplished skier who spent annual winter holidays skiing in Switzerland and Austria.
After Brigadier General Nihlén died in 1994, Maryrose became certified in landscaping at the New York Botanical Gardens.  Shortly thereafter, she joined the Bronxville Beautification Council ("BBC") in which she was highly active until the time of her death.  All her landscaping efforts were spent with the BBC.
George C. McKinnis, former President of the BBC, stated at the Family Memorial Service for Maryrose on July 4:   "Residents of Bronxville who appreciate the BBC's refurbishment of the West Side fountain circle, the RR Bank, the Post Office and each of the downtown planting areas should be grateful to Maryrose who was with the BBC for many years.  Our Village bears her immutable stamp which is a wonderful heritage that her relatives and friends should be proud of."
Bronxville's Mayor Marvin wrote the following tribute to Maryrose for use at Maryrose's Memorial Service: "Those of us at Village Hall quite simply loved, admired and respected Maryrose.   Maryrose was a Bronxville treasure – one of a kind. Her love for beauty and the aesthetic of her home Village combined to produce the magic she exquisitely created, be it a hillside full of daffodils, planted urns gracing the entrance to Village Hall, or convincing the U.S. Postal Service to let the BBC beautify their property, which it did with spectacular results.
Her impeccable taste, keen eye and gentle way will be remembered forever in the corridors of Village Hall – and when we see a beautifully planted Village Green space, we will say 'Thank you Maryrose'."