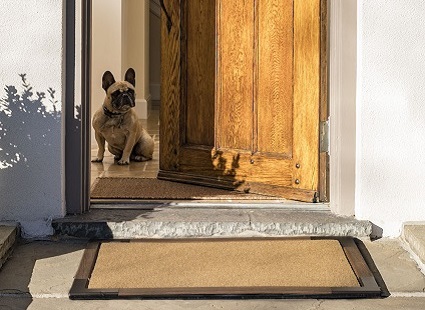 By Jessica Benjamin
Jan. 28, 2020:  Interior designer Stafford Meyer was frustrated she could never find a doormat to reflect the beautiful interiors she was creating for clients. So she decided to develop her own.
In order to make a stylish statement for this overlooked area of the home, the Bronxville resident started Porch + Hall, a direct-to-consumer brand that combines her design aesthetic with functionality and sustainable materials.
"First impressions matter," says Meyer, "for both you and your visitors. You experience your entry when leaving every morning, when coming home every night. Why not make it as welcoming as your home?" 
After countless prototypes and two years of trial and error, Meyer developed The Outsider and its interior companion series, The Insider. Learning the business from the ground up, she has immersed herself in every aspect, from manufacturing to marketing. 
"It's been a steep learning curve, with lots of hard work," Meyer admits. "But it's fun and fulfilling to try to disrupt an industry and change the way we think about a product."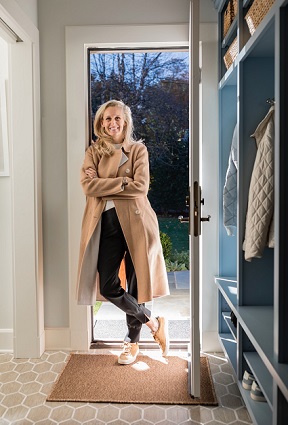 Recently featured in Real Simple magazine, Porch + Hall mats can be seen adorning many Bronxville entryways (both inside and out) and have been sold in 43 states. New styles will be launched for spring 2020. 
For more information, go to www.porchandhall.com or follow Porch + Hall on Instagram at porchandhall. 
Photos by John Bessler

Editor's note: As a public service, MyhometownBronxville publishes articles from local institutions, officeholders, and individuals. MyhometownBronxville does not fact-check statements therein, and any opinions expressed do not necessarily reflect the thinking of its staff.